News & Event
ITF Indonesia Online
Album Gallery about our activities.
Blackbelt Graduation at Jameson on June 6th, 2008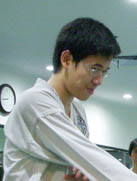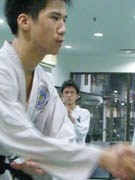 The graduation was held at Jameson Dojang on June 6
th
, 2008.
There were 5 students enrolled in this graduation ceremony.
Those 5 new blackbelts showed a very happy face.
To those 5 new blackbelts, we congratulate them for their great achievement, and we encourage them to gain more achievement in the future.